Welcome, gather round the fireside while I tell you some of our upcoming features, and some changes that we'd love your feedback on.
As you know by now, we never stand still for long here at Pickwatch, and we're constantly listening to your ideas and suggestions that you send us. Sometimes it can be as simple as the positioning of an element around the page, or a font size, but every time you tell us, we do note it, and if we agree, or if enough people suggest the same thing, then we change it.
Today, I have a couple of features and changes that I want to signpost for you that are coming in the next few months, and to show you our plans for Upset Watch, which most of our Pro subscribers agree is deserving of it's own space.
Changes to table layouts, and the return of filters!
We're currently testing a new layout for the area above the expert/fan tables, which has been largely inspired by the return of the 'Filters' button.
Our aim with this is to make navigation and interaction much clearer and easier to understand for all users, and to add in the key elements that you would expect in any larger dataset such as ours, namely the ability to filter and sort data.
Here's the current layout
I know that some of you will not see much wrong with this, but there are some fundamentally inconsistent elements. Essentially, some of those boxes are navigation (go to ATS table). while some change the content of the table you're currently on (date range).
In addition, the icons and functions in the top right are not clear enough, nor do they work particularly well, so we're going to be making all of this area MUCH easier to use.
New Layout:
Let me talk you through these changes:
The navigation buttons (moneyline, ATS, points total etc) refer to the game type or table type that you are navigating to. These are the most used areas of Pickwatch, and it makes sense that you can get to them with one click.


Once you're on a table, you'll see a description of it. This is mainly for newer users, who now understand what they're looking at below!


We've added Filter, Sort, Search, Favorites, Downloads and Settings to their own set of icons and labels. We particularly wanted to make it clear what each one did, because icons can be unclear if they're left without a description!


Within the 'filters' section, you will find the buttons to select who appears in the table, such as experts, fans, or show only your favorites. There are also tools like the slider to set the minimum pick % to appear in the table (so you can filter all of those people who have only made 1 pick!), the date range setting to select what time period to measure people over (example: last 4 weeks).


More filters will be coming now that we have a place to hold them!


The 'sort' button is a simpler way to sort the table without clicking the headers (which you can still do!). Select the metric you want to sort by (eg: season win %) and then whether you want it to be sorted by highest to lowest, or lowest to highest. Simple.


Search and Favorites do what they've always done. You can search for people easily, or select 'edit favorites' to check the stars that appear down the left hand side next to experts, creating your own customized list of your own favorite experts and fans.


Download will still download a CSV file. We've removed this on mobile for now, because we figured that it would be pretty wild to download data onto a mobile device like that, but let us know if that's something you do, and we can figure out if there's somewhere we can keep that.


Finally, the settings button, which lets you customize what you see in the consensus area (eg: you can hide the odds, spreads and favorite icons), and more importantly, you can change which columns appear for you, so if you have no interest in the 'profit' column, you can just turn it off. I should also point out that if you're signed in, the table will remember your settings next time you visit and not show the profit column until you turn it back on!


As you can tell, a lot of work has gone into this area and making it all work logically. We've moved the 'consensus' tab to the main menu to just make those top level table type buttons the first port of call when navigating through pick types, and everything after that is controlled by the buttons in each specific table.
We know that making these changes will be something that everyone sees, and I learned a long time ago that if we explain the benefits (more filters in more logical places, clearer navigation) then people generally find them a benefit, rather than a problem.


Player Props


One table you don't see above, but which will be with us in the not-too-distant future, is our next development, the addition of player prop picks.
For those who don't know the term, a player prop is when you pick or bet on a player's individual performance in a game, for example:
Dalvin Cook to get over 87.5 yards rushing
Davante Adams to catch less than 8.5 passes
Zach Wilson to score a rushing touchdown
These are some of the prop bets you can make on the NFL, but we will have them across every sport, so you can pick player points, assists, rebounds etc in Basketball, goals and shots in hockey, or hits in Baseball. We'll also have these props) in as many college sport events as possible too.
As always, you'll be able to make these picks for free in our pool, and win prizes for doing so. Player props for each sport will be tracked separately in their own leaderboard, so we can find who has the best record at picking this particular game.
However, there is one big change that we think you'll like.
Best Player Props
Because of the sheer volume of player props, it's impossible to have a table that lists everyone's prop picks the way we do say, on the NFL or NBA expert tables, ie: scrolling sideways and seeing them all lined up vertically.
So in order to get a feel for which player props are getting the most love, and which ones have the best data trends in their favor, we are introducing a new type of table.
The 'Best player props' table will order player props by how popular they are with Pickwatch players and experts. We'll also have a 'data trends' column that tells you how many times the player would have covered (for example) his rushing yards over/under line in his last 5 games.
The more a player has a trend in their favor (or against them!), and the more people are picking one side of the over/under line, the higher these props will be in the table.
Example: If 85% of Pickwatch fans are picking Dalvin Cook to be UNDER 89.5 rushing yards, and he has only made that number once in his last 5 games, that will be right at the top of the table, because not only is the consensus of picks heavily on one side, but the data trend suggests this is actually a strong pick.
In this way, you'll see the most popular - and best value - prop picks in each sport, every day or week.
Player props are a big part of our future. While they don't interfere with our normal picks, they are a great additional way of enjoying any sport, and finding out who picks those things best is why we're here!
Paypal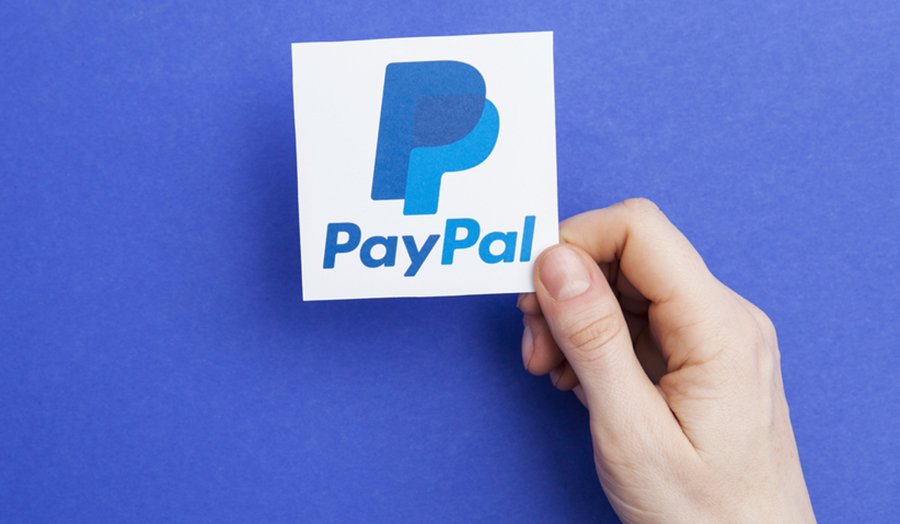 Just a small note, but we'll be adding Paypal as a payment option before the end of the season. This will allow you to subscribe to Pickwatch Pro and maintain your subscription without putting credit card details into our system.
We're doing this because it offers extra security to some people who prefer not to use card details online, and because it's something that a lot of people have set up already. Ultimately, more payment options is a good thing for everyone.


Coming Soon: Upset Watch Improvements
This is the part where I'm going to let you know how Upset Watch will go from being a difficult-to-read blog post, to a full part of the website, with it's own section that you can bookmark and go to each week.
Firstly, Upset Watch will be gaining it's own data table! This will mean all 16 games, ordered by the likelihood of an upset. We'll be telling you specifically what the pick is, what the odds are, and provide analysis for each game as normal.
One other thing we'll be adding to this table is a new 1-5 star rating, which will again make it clearer which games are our top picks, and which we're avoiding. Think of it like a confidence system, where if we have a 5 star pick, we obviously think that's a can't miss opportunity, whereas a 3 star pick, you will understand we are less enthusiastic about.
Fundamentally, this is what Upset Watch should be, and one of our biggest questions is often 'where can I just see the quick picks'. We get it. For every person who likes reading 10,000 words a week, there are others who just want to know who we're picking, and that's fine. This table can accommodate both, and make it easier to quickly see the analysis and stats from the game you want to see.
One final advantage: We'll be able to highlight any changes we make because of injuries or other factors without needing to update a giant blog post, which is harder for you to keep track of, and harder for us to communicate. Now, you'll quickly be able to see that a team is now near the top of the rankings.
So that's the idea, we want to keep the spirit of Upset Watch - top tier analysis and more advanced statistical trends - while communicating better what the actual pick is! A table is the obvious way to do this, so that you can pick and choose how much detail you need.
Underdog Tables
One final thing coming very shortly is the standalone underdog ranking table.
As you've no doubt seen, we're now allowing users to track the best performing experts and fans when they pick underdogs only. This is a sort of fan version of Upset Watch, and lets you boil it down entirely to just the games where they picked the underdog. Are they good at spotting an upset? Or are they guessing, and you should ignore them?
The underdog standalone table adds more detail, such as weekly, season and lifetime scores, as well as filters and sorting options just like other tables. This is particularly handy if you want to eliminate from your results anyone who has just made 1 underdog pick and got it right, generating a score of 100%. Most people would agree that if someone doesn't pick enough games, they shouldn't be in those results, but the table will give you some control over that, as well as showing the weekly and season win-loss record!
Finally...
I can't emphasize enough that this is a LOT of work that our development team are getting through for our benefit, and some of these features will roll out very soon. Others, like Player Props and Paypal, will be a little more complex and longer projects.
As always, your feedback really matters to us, and to prove it, I've set up a new mailbox for you: [email protected] . Use this email address to make suggestions or offer feedback on the features I've outlined above. We can use that information to help guide us, and make sure we factor in your thoughts where possible!
While I'll try my best to respond to as many of you as I can (some of you who've been in touch with specific queries will know I like to have a good chat) just be aware that I also have a 4 month old baby boy who is determined to ensure that you do not get a response, so whether you get a reply or not, I will be reading EVERY email sent.
That's all for now, keep an eye out for updates when we launch these new improvements over the coming weeks.