As we approach the end of 2021, I just wanted to take a moment to thank you all for your support over the last 12 months. We've taken a step forward this year, and we couldn't have done so without our loyal readership, so to all of you who have signed up for Pickwatch Pro, you have our sincere thanks for joining us on the journey to making Pickwatch the ultimate NFL resource.
But the real purpose of this article is to tell you what we're going to be doing in the future. Every year, we map out some things that can help people win more money and get better information. Sometimes, those things are used by 1,000,000 people, and sometimes, by 100, and that's why this year, we're throwing some of our roadmap open to you so you can see what we have planned, and help us understand what works for you.
If you want to contribute, feel free to get in touch at [email protected] and we will be glad to read any ideas or improvements you want to see on Pickwatch in future.
Here are 5 things you'll see changing over the coming weeks and months here at Pickwatch:
1. Filter by performance over last <x> weeks
Coming before Christmas, you'll see one of the bigger changes that will impact almost everyone who uses our tables.
The first new filter we are launching is one of our most powerful, and allows you to set the timeframe you want to measure experts or fans by.
Want to know who is hot over the last 5 weeks? Use this. Want to know who is best over the last 15 weeks? This tool will help you do it too.
Why is it powerful? Because experts have hot and cold streaks! This year, Brenden Ertle of Canal Street Chronicles was our most accurate expert through 8 weeks of the season. Since then, he's had just 2 winning weeks, and that means that if you're following him, you probably want to know who is getting things right while he's in a slump.
This button allows you to select the number of weeks you want to measure experts or fans by. If you select 3 weeks, you'll see the record of everyone in that time, sorted by how many wins they've had over that period, and of course, you can also see their picks.
This feature will launch for Pro users in the next two weeks, with plans to expand the functionality to allow comparison over multiple seasons.
2. Mobile apps for Android and iOS
It's high time we had an app, and in 2022, we enter development of both an apple and android app.
We're super excited about this. At heart, our aim is to make sure you get the best of everything, and an app has been on our agenda for a while, as it's a logical way to use us on mobile.
Our app will start with the basics - expert picks, making your picks, and access to articles, but the big step forward will be the ability to alert you to big changes during a gameweek.
There will be optional settings to get injury updates, and even get notifications when your favorite expert makes their pick. If someone changes a pick, you'll get an alert if you want. There'll be all the normal customisation of alerts to give you only what you want, when you want it, and we here at Pickwatch have a pretty good handle on when an injury is important enough to warrant a message. Everything on our app will be focused around picking games, and that's how we're approaching notifications - they should help you make a choice, and make sure you don't get caught out!
At the moment, we're aiming for a launch sometime this offseason. There's a lot of development time and effort to go into an app, and lots of problems to work through, particularly as we have so much data to pass to you, but we think that by the time September rolls around, the app will be firmly established and any initial bugs will have been squashed.
And a bonus - the app will of course be completely free to download.
3. Better Injury updates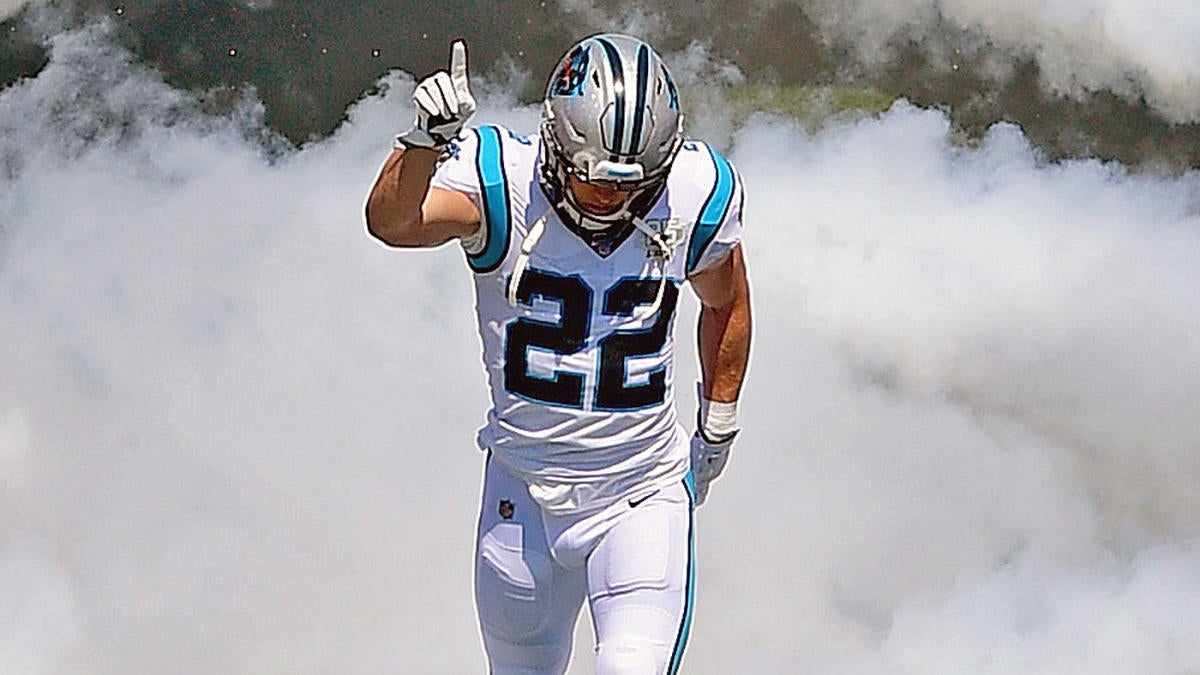 2020 and 2021 have highlighted the importance of injury news and updates to help you make your picks, and in 2022, we're going to improve that.
Our Game Hubs (the pages that you can click in the ribbon above NFL tables) are being updated to include a dedicated injury tab, where you can see up to date information on who is likely to play, and who isn't.
This data is updated as soon as the information is released, and we'll be changing the layout from our team injury pages to make it simpler to see at a glance who is playing and who isn't. We'll separate out injured reserve players, or long term absentees, so that you can still see them, but in a way that means the big question marks for the week are able to be seen very rapidly.
As mentioned above, as we launch the app, injuries will be one of the places you can expect to see notifications if you so choose, and on our webpage, we'll be offering more in-depth preview information for every game even from the main table, by virtue of mouse-over quick information to help guide your picks without leaving the homepage.
4. Pausing monthly subscriptions
We're so happy that so many of you (over 6,000 people so far) have seen fit to get our Pro subscription service. It's a great way to support us and help us grow the service that we provide.
Not only will we be making improvements to Pro in order to give you a better experience, and more insight into each game, but we'll also be giving you more flexibility to ensure you don't have to worry about your subscription running past the sport you want.
From January, you will be able to 'pause' your monthly subscription. This will mean you will not be billed until the start of the NEXT NFL season, although you will retain access until the next billing date.
Example - your subscription runs until the 25th of every month. On February the 10th 2022, you pause your subscription. You retain access to all Pro data, Upset Watch, and Pro features until the 25th of February 2022, covering the Super Bowl.
Your subscription will be inactive from the 25th of Frebruary, and the next time you're billed will be the 1st of September 2022 at the same rate you signed up for.
Why is this an advantage? You get to keep your current subscription rate, meaning you're protected against price rises, and you also only pay for the months you're active. To us, this is a no-brainer and something I have been keen to implement, as I make use of this feature for a number of subscription services out of the NFL season.
5. A new look to our tables
Some people love our tables, some people... are just overwhelmed!
That's why in early 2022, ideally before the Super Bowl so you guys can feed back to us, we'll be launching an alternative way to view the consensus of games.
It'll be entirely optional, and your default view will remain as it currently is, but for a quick at a glance look at every game, it may work for some of you. The alternative view will cut out the individual expert picks and show only the fan and expert consensus, as well as the best picks from our database.
This feature will hopefully help simplify the data for some users, and will be an easier way to quickly get the most critical data they want. It's also a bit of a clean slate, so any suggestions for things you'd like to see on the main page are very welcome!
Other Features
Along with those five, we have a ton of other work we're doing. Some of it is top secret, or behind the scenes, but the following are things we'll be touching over the next 9 months, or general thoughts on areas we want to improve in 2022. Add your own by sending us an email at [email protected]
March Madness - Launching for March 2022!
More coverage in all sports with daily picks from in house experts.
Table Pagination and search - ability to go to specific pages and first/last page of tables (coming shortly).
Persistent settings - your table changes will be saved, so it retains whatever format you prefer while you're logged in.
Pro Picks Improvements - Our algorithms learn from every pick made, and we're updating them to generate even better results.
Over/Under games for both players and teams, plus futures bets, with all data available to learn from the best experts and users. We'll also be improving the mechanics of our core pick'em and coin games to be closer to real betting.
Pop-over information - More small snippets of relevant info able to be brought up from the main page that link to the full versions of those info pages - eg: small team profiles with injury news, the time a pick was made/updated, and expert or user profiles.
Email Preferences - select which sports you want to receive updates from, control what we send you, whether via app or email.
Clutch - Clutch pickers - those who pick the hardest games correctly - will be back in some form for 2022, along with new categories of experts.
Achievements and badges - a longer term aim, we will be adding user achievements when you guys beat certain experts, so you can rack up badges on your profile to prove that you can beat the experts!
Finally, again, let me thank those of you who support us with a Pro subscription. This is the first time we've ever launched a subscription service, and your feedback tells us that what we have is valuable, and we're determined to offer even more value in the future.
Ultimately, our aim is to make sure you always have the best information from us to win your pools and bets. Your support allows us to keep doing this - and do it better and quicker!
A final word
Those of you who know me or who have spoken to me over the last few years will know that I am always happy to chat about the site and how we can improve. I built Pickwatch from a spreadsheet, and we work super-hard to make it great. For me, a big part of that is always listening to the 1 million + people who visit us every season.
If you have a suggestion for a new Pickwatch feature, or a change you'd like us to make, then you can email [email protected] and we'll happily make a note and try to work out a way of fitting it into an existing or new development in future. Some of our best features stem from conversations with you guys!
Have a great Christmas, a happy new year, and I look forward to making 2022 our biggest year yet.
Shaun and the Pickwatch team.