Welcome to the final Upset Watch of 2021! The whole team at Pickwatch here wishes you a Happy New Year, and we hope you had a good Christmas.
Last week saw us go 3-1 in our picks, and despite Covid rearing it's ugly head again, we again managed to make it work in our favor.
I have rarely been as excited to write a column as I am this week, as there are a ton of opportunities in a schedule that is packed with close matchups. On top of that, we enter a complete unknown, in that this is the first ever regular season week 17 where it is not the final game of the season, and many teams still have a lot to play for.
All of which should make you excited too, so let's get on with the picks!
Season Profit:
Individual picks ($100 on each underdog win pick): +$2,911
Double Round Robin Picks ($10 on parlays of 2, covering every combination of underdog picks) +$1,430.01
Treble Round Robin Picks ($10 on parlays of 3, covering every combination of our underdog picks) +$1,827.18
Total of all parlays (doubles and trebles): +$3,257.48
Last week we hit the Colts, Bills and Dolphins (before they became favorites) to land positive outcomes in all three phases of our bets: singles, doubles and trebles. Our third winning week in a row in week 16 has cemented an already incredible season for Upset Watch that looks set to finish on somewhere around +$3,000 in individual picks.
We were lucky with Covid last week in that a lot of the issues we saw were signposted either very early and confirmed existing issues (the Ravens) or came too late to do anything about (the Colts). This week, I'll be using a ranking system to give you a better flavor for who to push into upset slots if teams start to go down with Covid issues. As with last week, I'm trying to be as flexible as I can to accommodate changes, but for the most part, I'm evaluating without covid unless it's already in play.
Upset Watch Mailbox
nonrev359 asks: Thank you SO MUCH for all the information you give out every week for our amazement and enjoyment!!.

Can you publish the win totals for wins and covers this season?


Upset Watch replies:
Hello and thanks for the kind words! I absolutely have the records and I'll share them with you, with some added context below:
49-43 underdog straight up wins (53.3%)
14-13 covers (51.8%)
Why do I not publish these each week? Because they are a pretty tough metric to gauge success by with underdogs for people who don't understand the column and how it works.
The average odds for our winners have been +150, which is what makes the returns on a 53% success rate so huge. We have picked 49 high-value winners this season, more than any column I'm aware of in the industry, most of whom stick with 'safe' favorite or ATS plays. We're picking outright winners from the group of teams who specifically are not meant to be able to win.
For more perspective, just flip this round and see what you would win backing favorites. Of the 240 games played this season, 151 games have ended with the favorite winning, but at average odds of -200, you would have made a net loss even if you had predicted every single one of those games correctly. If you staked $10 on every game, you'd have staked $2,400 over the season, but only have returned $2,265!
That's why underdogs are so powerful if you can get them right, which I have proven over a 5 year span, I'm pretty good at!
Mark asks: First of all, I love your column. You spend a lot of time researching and I appreciate and love that! 2 questions:
Can I get your column automatically sent to me each week?
Can I follow you on the Internet other than NFL PICKWATCH?
Upset Watch replies: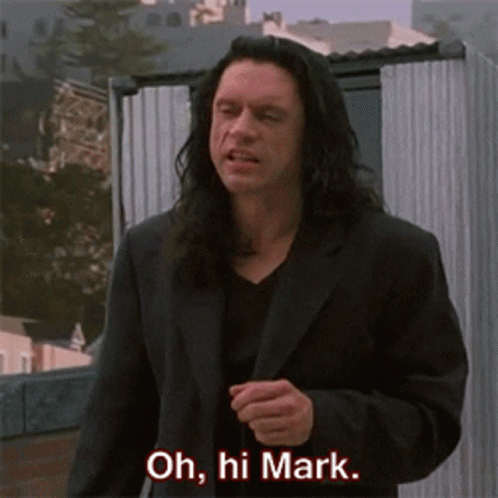 Again, thanks for being nice about Upset Watch. It really is a labor of love above all else, and I hope it reflects my core belief that any team can win in the NFL, it's just about trying to solve the puzzle of which ones!
We're working on a better way to send the column out in 2022, most likely related to the app we're developing! That said, an email version of the column may work too, and shouldn't be too difficult to set up. You may have noticed we're beginning to offer control over your email preferences now, and that can be expanded to cover this for Pro subscribers.
As for following me on social media or elsewhere - Pickwatch is the only place I talk about the NFL, and I like to keep it separate from real life.
The truth is that the NFL is the one thing we all have in common, and unfortunately, I had someone contact me by social media in the past making threatening comments about Pickwatch and me, which soured my appetite to be 'out there'. Our support staff often have to deal with frankly ridiculous human beings who hurl abuse at them for no reason, and I sometimes have to step in and make clear that abuse isn't tolerated.
The sad truth is Mark, that it only takes one idiot to do something stupid, even if 99.9% of our users are unbelievably supportive of what we do here. For the most part, you can consider Pickwatch to be me, and me to be Pickwatch!
Week 17 Picks:
Upset Watch is for Pro subscribers only!
We're offering full access through the 2021 playoffs and the entire 2022 season + postseason for just $25 this week! Simply select the annual package from the link below and enter the code, and you'll gain access through February of 2023 for just $25, negating any price changes in that time!
Code: UPSET22